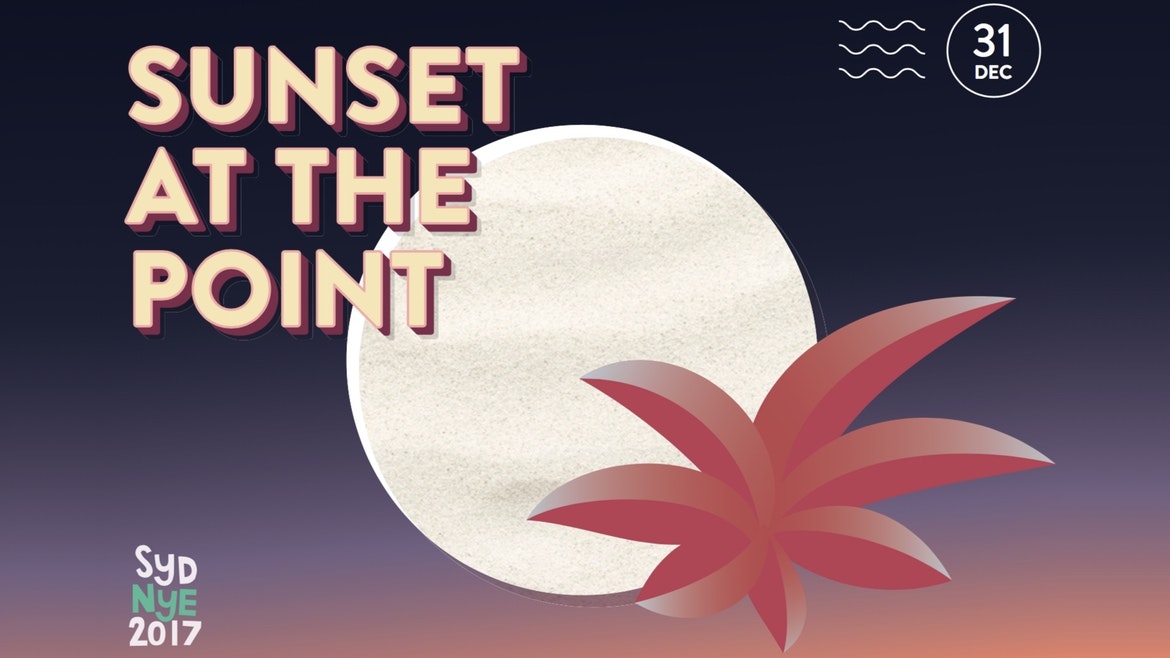 Sunset at the Point is a festival-style celebration that offers one of the best spots to view the fireworks on New Year's Eve.
Come dressed ready for a relaxed summer's night.
Our headline band, vocalists and DJ will provide entertainment all night long. Our radio partner, KIIS 1065 will broadcast live from the site.
Large crowds are expected in the area. Children under 18 must be accompanied by an adult.
Food, alcohol and soft drinks will be provided for guests. No BYO food, alcohol or glass.
Site entry
All guests must enter via George Street and Hickson Road. Enter at the gate on Hickson Road near Park Hyatt Sydney.
Getting here
Getting in and out of the city is different on New Year's Eve. We recommend arriving before 8pm.
Public transport is the best way to get around on New Year's Eve. Driving is not recommended. There are extended road closures throughout the city.
Wynyard train station is the closest transport hub. It is 1.4 kilometres from Hickson Road Reserve. This is an 18 to 20 minute walk.
Trains do not stop at Circular Quay train station between 5pm and midnight.
Accessibility
There are steep declines and inclines from Wynyard station to Hickson Road Reserve.
The reserve is mainly flat grass terrain. There is a slight gradient from the reserve down to the sea wall. There may be some cable trays around the site.
There will be limited seating available. You may bring your own picnic rugs.
First aid and accessible toilets are available. There will also be an Auslan sign interpreter present.
An audio description of the night's events will be broadcast on ABC Extra through the ABC Radio app or digital radio.
If you need to discuss your requirements, email nyedisability@cityofsydney.nsw.gov.au or call 9265 9325.
What to bring
Ticket
Photo ID (Driver's licence, passport or other government proof of identity with a photo).
Comfortable shoes
Jacket. Please note, there will be no cloakroom.
Media and photography
There may be photographers and film crews capturing the event for the City. The images and footage are used by the City, and those authorised by the City, for a range of purposes including marketing and promotion.
By attending the event, you consent to being photographed or filmed by the City, its partners, sponsors or other authorised persons in any and all media throughout the world, and you waive any claims you may have in connection with this use.
If you are to be featured in any of the images or interviewed in the footage, you will be asked to sign a consent and release. You can decline any such feature photography or interview.