Sydney New Year's Eve is a global event much loved by local and international visitors, and our celebrations are recognised as among the best in the world.
Health and safety is paramount for our community, and it may not be responsible to encourage large crowds to our foreshore this year.
We're currently working with the NSW Government to determine the future of the event for 2020.
Subscribe to our newsletter for the latest updates about Sydney New Year's eve.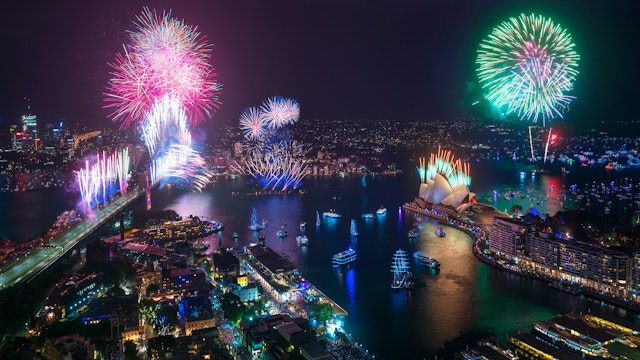 Relive the moment
The midnight fireworks were watched by over 1 million people along the harbour and more than 1 billion worldwide. Watch the magnificent displays again.
Find out more