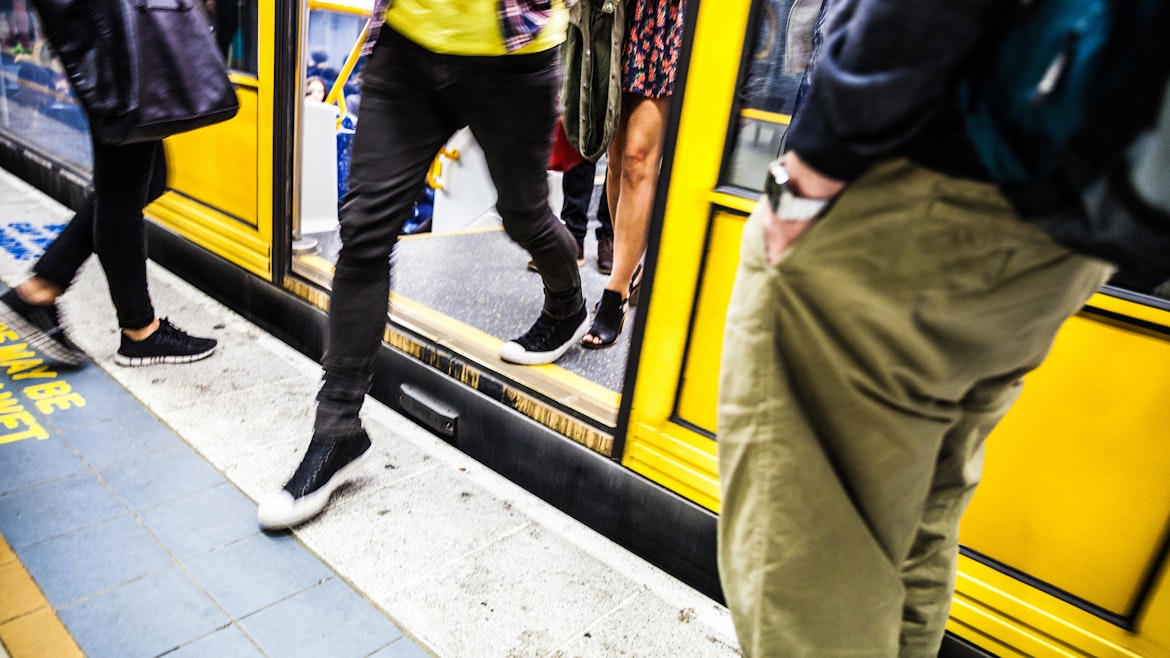 Public transport is the way to go for New Year's Eve. Details about services will be available in early December.
With thousands of extra bus and train services, catching public transport is a no-brainer. If you're planning to catch a ferry, have another option up your sleeve as services usually fill up early.
Visit Transport Info to plan your trip. Follow BusesInfo, TrainsInfo and FerriesInfo on Twitter for up-to-the-minute information on the night, and stay connected with a real-time transport app available from 18 December.
Very large crowds are expected, so if you're travelling into the city, plan your trip and arrive early.
You'll need to purchase an Opal card to board your service.
For people walking and riding, road closures will be in place too. You can find out which roads are closed at livetraffic.com. Spaces to lock up bikes in the city will be limited.
The Sydney Harbour Bridge will close to bike riders and walkers from the early evening.
Getting home
Getting out of the city is different on New Year's Eve. There are many roads closed to people walking, driving and cycling, so follow directions and check signs.
Be prepared for a longer walk to buses and trains. Some train stations may have different entry and exit points. Try to leave the city after 1am to avoid the crowds.
Check back here in December to download a copy of the map showing how to get to public transport after the fireworks.
Details about services will be available in early December.