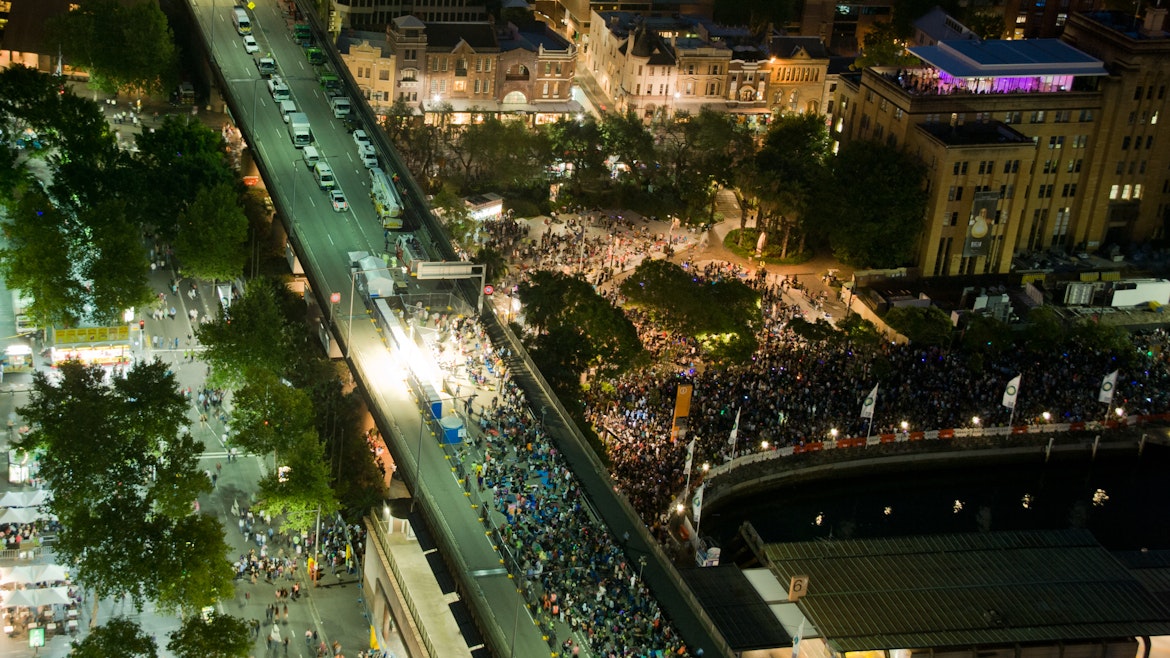 With so many parking restrictions and major roads closed, you can't drive to vantage points or see the fireworks from your car. Leave your car at home.
Road closure details will be available in December.
Car parks
No vehicles will be able to exit any car parks in the city until police reopen all roads. NSW Police will continue to prioritise public safety. They will stop any car driving on closed roads and penalties will apply.
5 more tips about road closures
Widespread road closures

The city centre is a no-go area for cars from late afternoon. During the fireworks, the Sydney Harbour Bridge will close completely and the Anzac Bridge will close to people driving to the city.

Your street may be closed

Don't assume you can get back to your street if you take the car out for a spin – some roads will be closed for safety.

Public transport will get you there

Transport for NSW is putting on thousands of extra services. That makes public transport your best option. Plan your trip before the event.

If you walk or ride, you're affected too

If you're attending a vantage point in the city, consider walking or public transport. Spaces to lock up bikes will be limited.

Conditions may change

So it's good to keep an eye on Live Traffic if you're hitting the road.