Road closures
Leave the car at home
There are a few things you should know if you plan on driving on New Year's Eve.
With so many parking restrictions and major roads closed, you can't drive to vantage points or see the fireworks from your car. Leave your car at home.
Major roads closed
10pm 26 December to 4:30am 9 January Cahill Expressway southbound (Sydney Harbour Bridge lanes 7 and 8) and Circular Quay overpass eastbound
8am 31 December to 4:30am 9 January Cahill Expressway northbound and Circular Quay overpass westbound
2pm roads in The Rocks and Circular Quay
7pm between Circular Quay and Hyde Park
8:30pm to 9:30pm and 11:30pm to 1:30am Anzac Bridge and Western Distributor (citybound direction only)
By 11pm city is locked down, with all roads north of Goulburn Street closed
11pm to 1:30am Sydney Harbour Bridge closed
Road closure maps
You can also browse through the full list of road closures or download the special event clearways and road closures map for Sydney CBD and Pyrmont and North Sydney
Transport for NSW Sydney New Year's Eve 2022 interactive map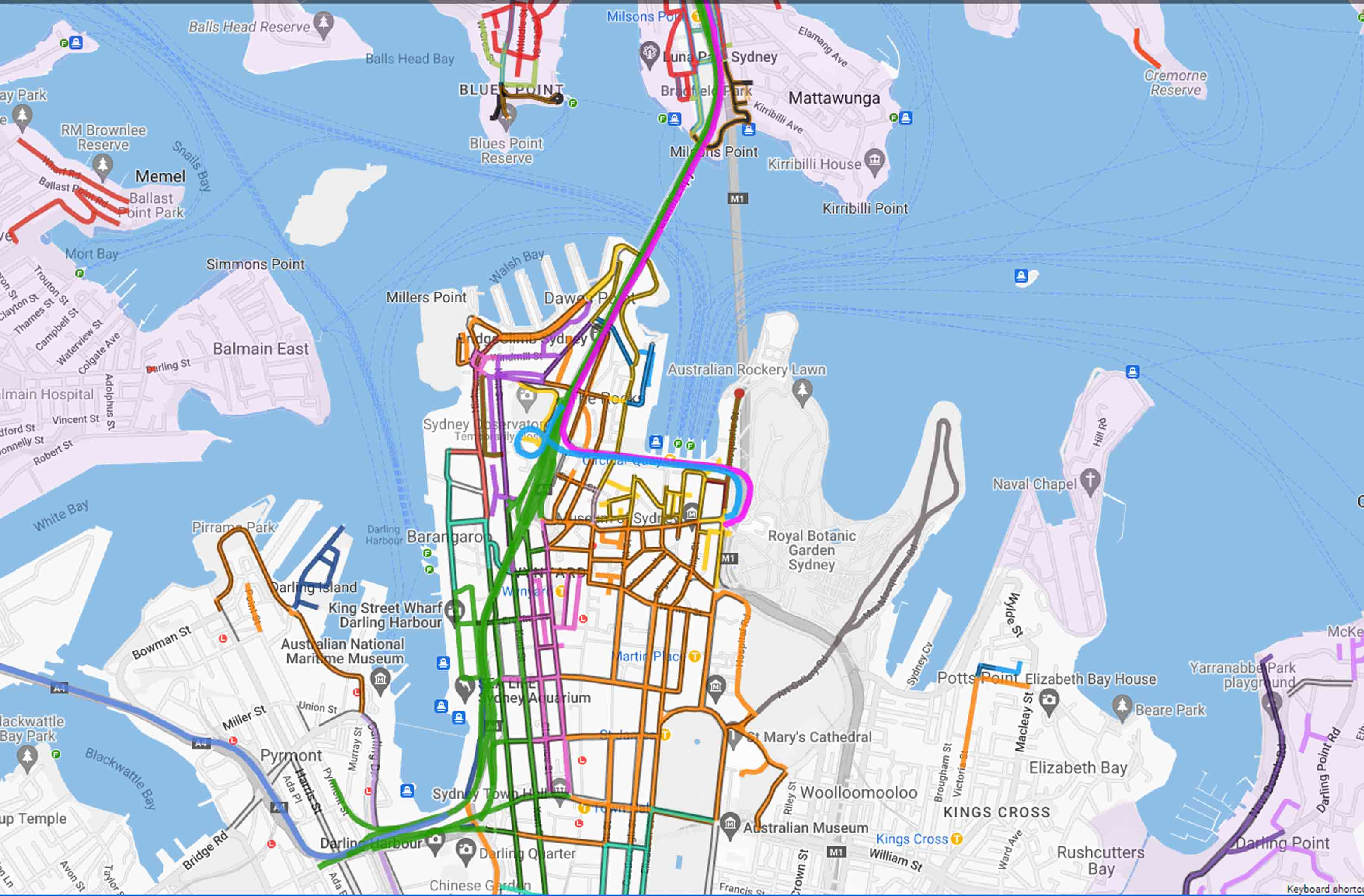 Car parks and street parking
No vehicles will be able to exit car parks in the city until the NSW Police Force reopens all roads. The road you drove on may be closed after you've left your vehicle.
It's an offence to drive on closed roads and penalties apply. NSW Police Force will monitor roads and car parks to ensure public safety while closures are in place.
Special event clearways will be in place from 2am on New Year's Eve to 6am on New Year's Day on most roads in the city, Pyrmont and North Sydney
Cycleways and walkways
8am 31 December to 4:30am 9 January Cahill Walk on Cahill Expressway Circular Quay overpass
8:30pm to 9:30pm and 11:30pm to 12:30am Western Distributor from Murray Street and Pyrmont Street to Wheat Road, Cockle Bay Wharf
6pm to 2am Sydney Harbour Bridge southbound
6pm to 2am Sydney Harbour Bridge northbound
Kent Street cycleway 10pm to 1:30am north of Margaret Street, 11pm to 1:30am south of Margaret Street
Liverpool Street cycleway between Kent Street and Castlereagh Street closed 11pm to 4am
Pitt Street cycleway between Alfred Street and King Street closed 7pm to 4am
King Street cycleway between Pitt Street and Queens Square closed 7pm to 4am
College Street cycleway (north of Park St) closed 7pm to 4am
Darling Drive cycleway between Ultimo Road and Murray Street closed 8pm to 1:30am
Public transport is your best option to and from the celebrations.