Book your spot on the harbour
Where will you be when the clock strikes midnight on 31 December? Plan for your best celebration yet with our picks of New Year's Eve events.
While it's free to attend New Year's Eve celebrations at public vantage points, the secret to a stress-free New Year's Eve lies in planning your night. With crowds, road closures and changed public transport conditions, #SydNYE can be a bit logistically difficult. Book your spot at one of these parties and bring in 2018 without breaking a sweat.
Sydney Opera House
An unforgettable way to see in the new year is under the sails of Sydney's biggest icon. Enjoy the best seats in the house with Opera Australia's Opera Gala or indulge at Peter Gilmore's Bennelong restaurant. You can also grab a front-row seat to the action at the popular Opera Bar and Opera Kitchen or be transported to La Riviera at Portside Sydney's NYE party.
Royal Botanic Garden
The best views in town for the spectacular fireworks extravaganza are at the Royal Botanic Garden Sydney and Domain. This harbourside location is hosting 4 parties this year, each with a unique flair. From the family friendly, picnic-style Lawn with the View, to the zany, vintage circus-themed Harbour Hoopla. For a luxury experience, go for a full sit-down dinner at Midnight at the Oasis, whilst partygoers will love the festival-style atmosphere at the Point. Tickets are now on sale for NYE in the Royal Botanic Garden Sydney. With 4 themed events to choose from, there is something for everyone.
Taronga Zoo
Bid farewell to 2017 in the best company possible: With Taronga Zoo's night-time creatures! It's no secret that the zoo offers one of the best views of the harbour and the annual party is something you must do at least once in your life.
Pirrama Park
Enjoy fabulous views of the fireworks at the Pirrama Park wharf New Year's Eve party. Savour a 4-course Jimmy Liks-designed menu, including a glass of sparkling. With your picnic under the stars at the harbourside park, you'll be able to watch the celebrations from a front row seat.
Harbour cruises
For a spot right under the fireworks, harbour cruises offer a vantage point that's hard to beat. The cruises often include food and drinks in the ticket price and it's a great way to experience the proceedings. There are a few different kinds of offerings, so you'll be sure to find an option to suit your taste. Visit What's On for a list.
Harbour of Light Parade
Be part of the show when you book a place on the Harbour of Light Parade. Only a selected number of vessels take part in the official parade, a floating procession that lights up the harbour after the 9pm fireworks.
Harbour City Ferries
Harbour City Ferries is the proud operator of Sydney's ferry network since 2012. On New Year's Eve, some of its commuter ferries are transformed into the ultimate fireworks vantage points on Sydney Harbour.
Plan your perfect evening amid the sea of colour and lights with various ticket packages at several times and locations.
Avoid the crowds in the city and join one of the round-trip cruises departing from Rose Bay or Manly wharf for either the 9pm or midnight fireworks.
Hop on a ferry tied to the wharf at Circular Quay to give your sea legs a bit of a rest, yet still enjoy uninterrupted views over the water for both the 9pm and midnight fireworks.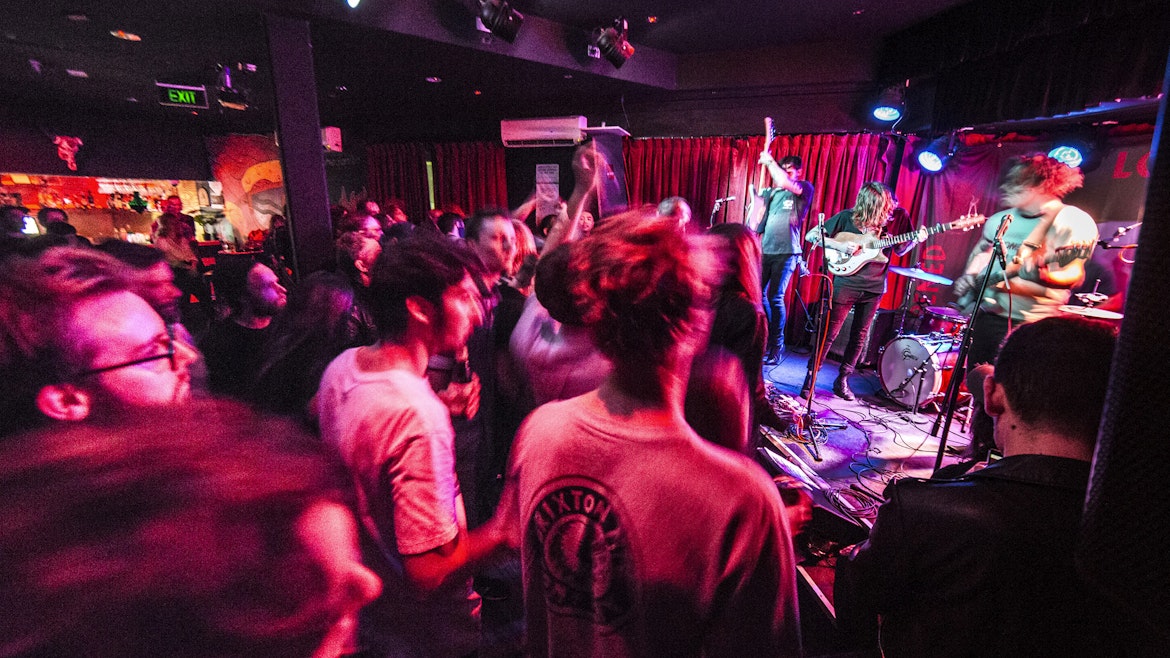 More NYE events
If views of the fireworks aren't important, or you'll like to stay out afterwards, there are many New Year's Eve events available. Celebrate at a restaurant, bar or nightclub.
You'll be able to avoid the crowds at a ticketed event and alcohol is available. The lockout won't apply on New Year's Eve, but last drinks are at 3am. Takeaway alcohol sales stop at 11pm.
Book your ticket early as these events may sell out.
Visit What's On for more NYE events.